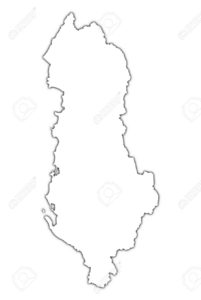 There's an argument that some countries typically enter a certain type of song, probably sung by a certain type of singer. And I don't mean a certain Sammarinese lady's many attempts at Eurovision glory.
Our friend in Albania often send female soloists – but not always obviously. Seven of their last eight entrants fell into this category. That one exception was today's birthday boy Eugent Bushpepa. He went to sunny Lisbon with his many tattoos and rocky little number. As his wasn't quite the typical Albanian entry (see above) he courted attention, which paid dividends. He easily qualified for the Grand Final and managed a credible 11th place. He wasn't even that far off a top 10 finish. He picked up a number of maxima in the process too. It goes to show that it doesn't always pay to stick to a formula.
Eugent is 38 today.
Gëzuar ditëlindjen, Eugent!