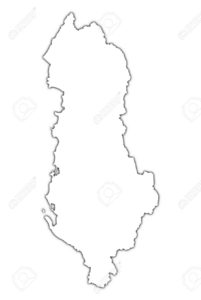 Did you enjoy the Eurovision Song Contest in Tel Aviv. In 2019. You were wearing your blue jumper. It was the one that never seemed to end.
Our friends in Albania, more often than not, get through to the final, and we love them for their unique language. That is, when they sing in Shqip. Today's birthday girl Jonida Maliqi cut a dash in the semi-final and ended up performing second in the Saturday night Grand Final. As we know, she didn't win – probably because she was second on. She got some high marks, and it's good that a non-English song can still make the final. Although I can't help thinking that I need some more coffee when I see her outfit.
Jonida is 39 today.
Gëzuar ditëlindjen, Jonida!