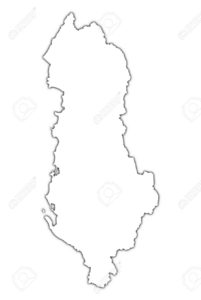 Cast your mind back, if you can, to when your country first took part in the Eurovision Song Contest. A time for optimism and hope. Who knows, that win or good placing was just a few voters away.
Naturally, there can be only one winner per year, so a large number of countries will go home disappointed. But that first year is always special. And two countries have won on their débuts. Today's birthday girl Anjeza Shahini was the first performer of an Albanian entry. Many scoffed that Albania couldn't cut it with the established nations. And then they heard her song. Not a winner we thought, but it would finish above many others. It did. Fourth in the semi-final and seventh in the Grand Final in fact. Anjeza proved herself as a popular figure and thanks to her, Albania has more credibility than some other countries taking part today.
Anjeza is 36 today.
Gëzuar ditëlindjen, Anjeza!