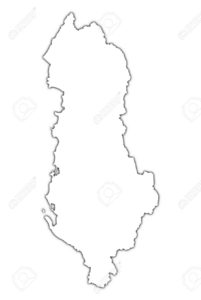 If you've ever got through your national final and represented your country at our favourite TV show, should you try again?
There have been some performers who have got through more than once, and won after they'd fallen short the first time. But if you're up against a strong field in a national final, you may risk being disappointed. Today's birthday girl Kejsi Tola got through her first Festivali i Këngës (FiK) in 2008, and made it to the Grand Final in Moscow, maybe thanks to her chums on stage. Undaunted, she tried again in FiK a few times afterwards, and has so far fallen short. But she's in good company. No Albanian performer who's won FiK and gone to Eurovision has ever done to a second time. Maybe Kejsi will be the first.
Kejsi is 29 today.
Gëzuar ditëlindjen, Kejsi!