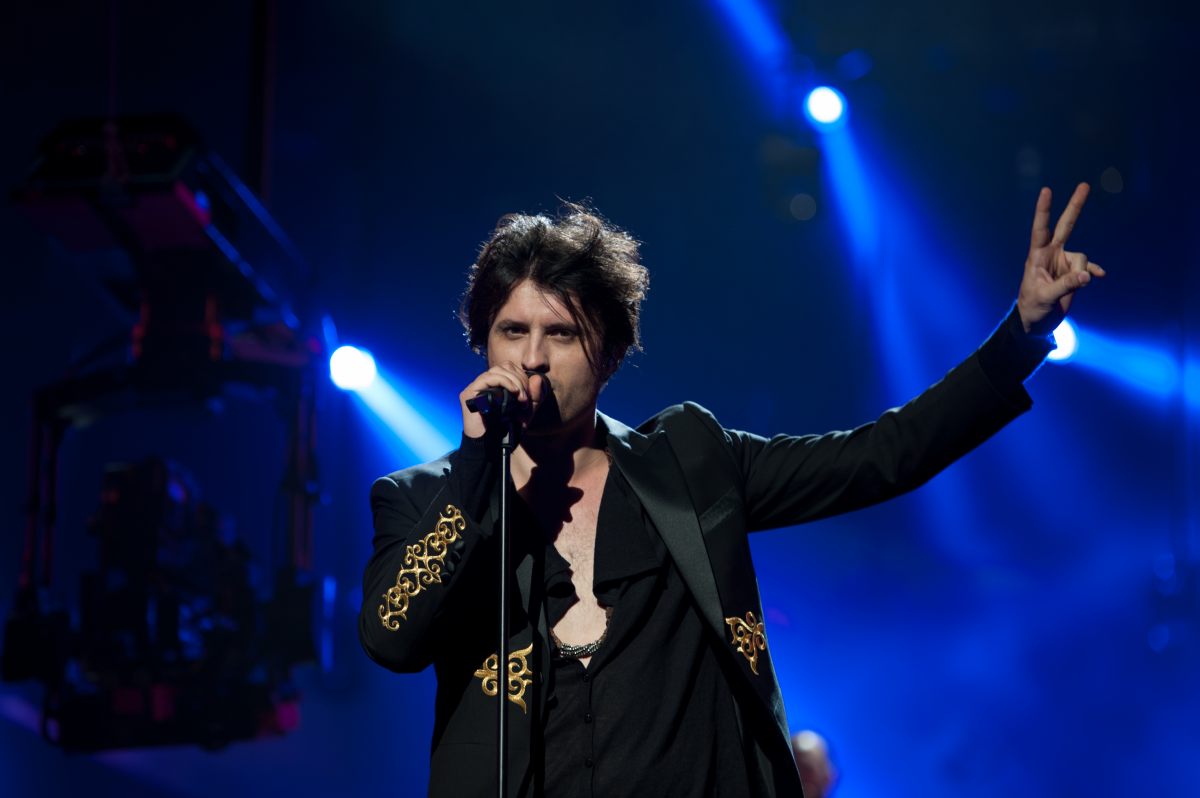 It's like the old days! – In the hall with wireless giving you the coverage you deserve… and not want.
The first impression is the same as most people have said, the hall is very smal indeed – so much so that they have folded some of the seats away that cover the icerink to accomadate the standing, which explains the standing capacity – It would be very few if there wasnt the standing so it seems a good decision to be honest.
Anyhow back to the rock gods that are Albania.  and by Rock Gods, they are clearly channeling some sort of band, possibly Hacksaw ( I wonder if they will cover Hacksaw's seminal hit, Bogroll – Ask for more details viewers!!)  Just checking that this is the Pyro rehearsal and I think it is!! – I'm several rows back but I can still feel the heat from here! but its clearly a rock song that the punters in the hall think are ace….. just not the crowd that are in at present.  I have never seen so much Pyro!!
Still might well be qualifying!!