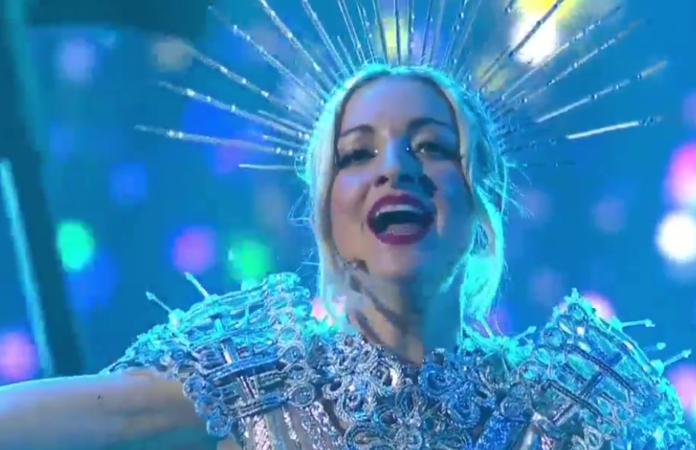 For those of us in Europe, it was our first chance to enjoy a national final over brunch. SBS staged the first Australian national final and to their absolute credit, streamed the show online – without geoblocking (take note broadcasters of Europe).
Ten acts took to the stage in a very well-produced show that blended chat, archive film and music. Voting was split 50/50 between a jury and viewer votes. The jury voted the previous evening and viewers were able to vote from 1am on the day of the show.
The trophy went to Kate Miller-Heidke with 'Zero Gravity' after picking up top marks from both the jury and the public. Speaking afterwards, she said hitting the high notes was a 'fucking relief'.
She topped Saturday's scoreboard, narrowly beating electronic group Electric Fields. In third place was Sheppard with their new single On My Way, followed by drag queen Courtney Act in fourth place.
Kate revealed her winning song addresses postnatal depression. She said: "The song tries to capture the feeling when I was coming out of [the depression] and the world was getting its colour back.Having a child shakes your world. So it's about that sense of becoming myself again.
| Song | Artist | Jury | Televote | Total | Psn |
| --- | --- | --- | --- | --- | --- |
| Data Dust | Ella Hooper | 12 | 6 | 18 | 10 |
| 2000 and Whatever | Electric Fields | 44 | 70 | 114 | 2 |
| This Is Not the End | Mark Vincent | 19 | 19 | 38 | 7 |
| Dust | Aydan Calafiore | 38 | 10 | 48 | 6 |
| Fight for Love | Courtney Act | 26 | 26 | 52 | 4 |
| Set Me Free | Leea Nanos | 10 | 11 | 21 | 9 |
| On My Way | Sheppard | 41 | 46 | 87 | 3 |
| To Myself | Alfie Arcuri | 35 | 14 | 49 | 5 |
| Zero Gravity | Kate Miller-Heidke | 48 | 87 | 135 | 1 |
| Piece of Me | Tania Doko | 17 | 6 | 23 | 8 |