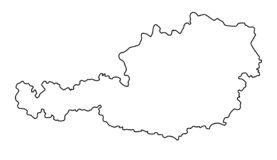 We occasionally bang on about any country being capable of winning our favourite TV show. Some have that fluke result, some are knocking on the door of winning most years, and some blow hot and cold.
Today we go to our friends in Austria. Their track record is very unpredictable. Yes, they had a wins in 1966 and 2014, but aside from those had never finished better than fifth. And then along comes today's birthday boy Cesár Sampson in 2018. He took a song that had – allegedly – been turned down by the UK and finished third. ORF were naturally beside themselves with glee. Even better when he was performing fifth in the Grand Final running order. He got nine maxima (all from juries) in the Grand Final, and none from the televoters. Maybe if he'd been on later, we might have been that bit closer to Vienna in 2019.
Cesár is 37 today.
Frohe Geburtstag, Cesár!