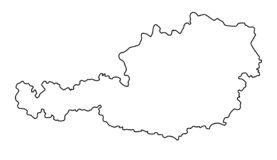 What was the best contest of all time? Yes, it was 1985. It's been scientifically proven*. So any act that took part in that contest in Göteborg should be very proud of themselves. After all, when Lys Assia is the guest of honour, it can only be special.
Our friends in Austria have had a checkered history in our favourite TV show, but in 1985 they sent today's birthday boy Gerhard 'Gary' Lux. He had a credible song about the children of the world – as did Luxembourg. This wasn't his first venture onto the Eurovision stage – nor would it be his last. In fact, very few men have been on stage at more Eurovisions. But as a named artist, this was probably the pinnacle. Gary finished eighth, and for juries in three countries, he was their second favourite behind the winners. Due to his many appearances, Mr Lux is probably Austria's current living Mr Eurovision, and for that we salute him.
Gary is 64 today.
Frohe Geburtstag, Gary!
*Nothing can scientifically prove the best contest, but we know it just is, OK?