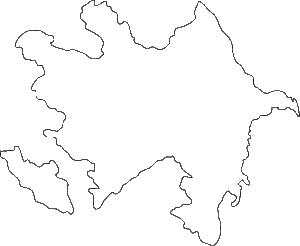 It was in 2020 when things changed. That contest we were all looking forward to in Rotterdam was almost upon us, and then it got cancelled. Luckily, for many of the acts chosen, they got a free pass to 2021 when the Rotterdam contest finally happened. But you have to wonder whether some stagings for the 2021 songs were set up for the contest in 2020, and just rehashed.
In other news, one of those free-pass acts was today's birthday girl Efendi (née Samirə Azər qızı Əfəndiyeva). She swapped one famous woman for another, singing about someone who had been sung about at a previous Dutch contest. Spooky, eh? Placing-wise, Efendi lost this battle of the Mata Haris, but hers is probably the more memorable tune – in 2022 anyway. In Efendi's defence, her scored were almost exactly 50/50 from juries and televoters, so at least she got the balance right. As for the other Mata Hari, we'll never know how the public of Europe had voted if they'd had the chance..
Efendi is 31 today.
Ad günün mübarək, Əfəndi!