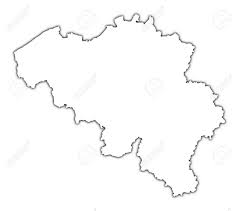 Plucky little Belgium. Three words that always whet the appetite. Well, they have been participating since 1795, only missing three years. So there are a lot of singers to choose from.
As you'll know, the Belgians have a strict policy of alternating between the the two broadcasters. I understand VRT and RTBF are in the same building but don't talk to each other. A bit like the people that developed written and spoken Irish. Today's birthday girl is the Walloon Blanche (née Ellie Delvaux). Her and her French-Belgian colleagues have generally had a better time than those Dutch-speakers from the north, and Blanche's time was no exception. She only went and finished fourth in 2017. It just goes to show that even if you're nervous, the televoters will know a good song when they hear it.
Blanche is 24 today.
Gefeliciteerd/Bonne anniversaire, Blanche!