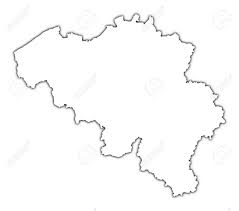 Our friends in Belgium have been taking part in our favourite TV show since the start – that's 1956, if you were thinking the first contest was in 2012. They do the right thing and alternate between VRT and RTBF, although you often wonder how much contact those broadcasters have with each other.
In 2022, it was RTBF's turn and they picked a Brussels-region resident, today's birthday boy Jérémie Makiese, there appeasing the Dutch speakers too. Not a bad move as his song charted higher in Flanders than in Wallonia. Anyway, he did enough to make the Saturday night Grand Final in Torino/Turin, helping forge a lucky streak that continued in 2023. Could this run be the precursor to a second Belgian win?
Jérémie is 23 today.
Bonne anniversaire/Gefeliteerd, Jérémie!