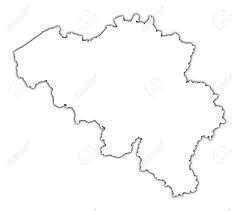 Our friends in Belgium have only ever had one win, despite competing in our favourite TV show since the year dot. They've had a couple of near misses, but of the seven originals, that second won proves elusive.
With Belgium, there's the nice arrangement where the two broadcasters alternate who gets the golden ticket. So does this mean the Belgian performer effectively only represents half a country? Anyhow, in 2018 it was VRT's turn, and they sent today's birthday girl Sennek (née Laura Groeseneken) to Lisbon. It was always a big ask getting out of the semi-final, and Sennek's arty performance didn't go down too well with the televoters, even though the juries liked it more.
Sennek is 32 today.
Gefeliciteerd/Bonne anniversaire, Sennek!