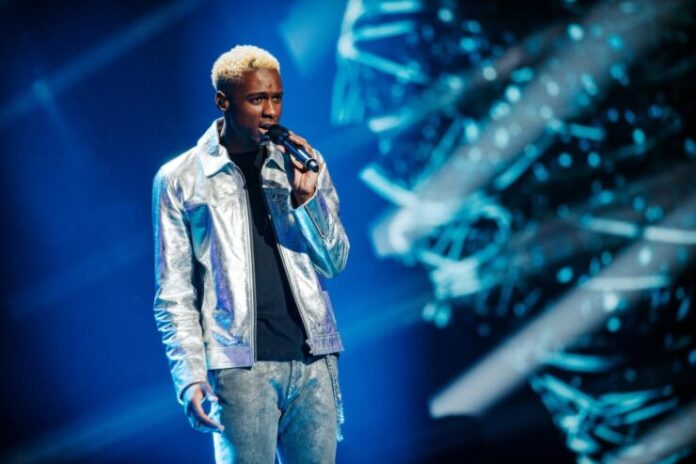 I'd been keen to see how the Belgians choose to stage their song, after a run of less than successful attempts.
My initial feeling was that there were way too many wide sweeping shots of the stage for a song that needs something tighter that moves with the beat, rather than a production that washes the soul away.
Jérémie is a good-looking guy and his outfit works just fine. His performance is confident, though remains small – and that's where the disconnect falls between what's happening on stage and what's shown on screen. It's not dramatic, and the sweeps of the arena don't do the tight choreography any favours.
I'd like to see this through – mostly because there's no song like it this year – and variety has to be the nut to crack. If it makes the grade, I sense it'll be borderline.
Image Credits: EBU / Nathan Reinds .