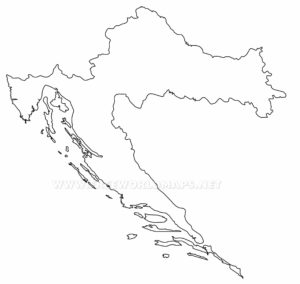 Back in the 1990s (remember them?), when that pesky new crop of countries wanted in to our favourite TV show, we always thought some of these new breed would win very soon. Just take 1994 for example, when two of these newbies finished second and fourth.
Alas, it wasn't to be the countries you expected to pull of that first 'New Europe' win. It was, of course, Estonia. But our friends in Croatia were making a lot of the right noises, and who wouldn't love a contest in Zagreb or Rijeka? Anyway, today's birthday girl Claudia Beni did her stuff for wannabe winners Croatia in 2003, just as it seemed her country was starting to lose its way. No matter, Adriatic svengali Andrej Babić was behind her, and starting to find his was in the world of Eurovision. For a song that showed potential, Claudia only scored from six countries out a possible 25. The shame. Nevertheless, there's nothing wrong with her song. Any other year, and who knows…
Claudia is 34 today.
Sretan rođendan, Claudia!