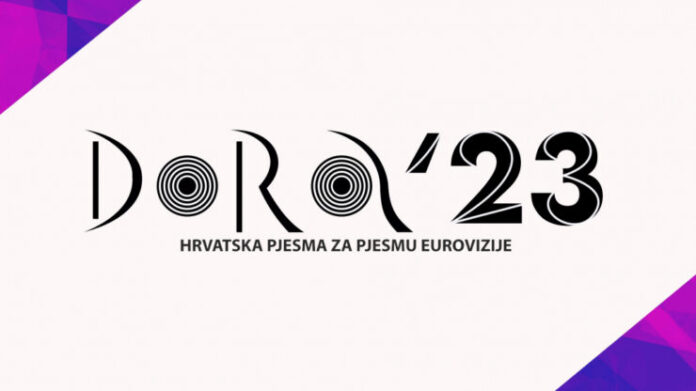 The 18 participating artists and songs in Croatia's national final 'Dora' have been confirmed by broadcaster HRT, along with the 4 songs that will act as backups.
Dora 2023 will take place on Saturday 11 February, and it's up against a whole bunch of other preselection shows as you'll see from our wonderful new events calendar!
Dora 2023 – Finalists:
Damir Kedžo – Angels and Demons
Meri Andraković – Bye Bye Blonde
Martha May – Distance
Tajana Belina – Dom
Đana – Free Fallin'
Boris Štok – Grijeh
Maja Grgić – I Still Live
Patricia Gasparini – I Will Wait
Krešo I Kisele Kiše – Kme Kme
Eni Jurišić – Kreni Dalje
The Spitters – Lost & Found
Yogi – Love At First Sight
Let 3 – MAMA ŠČ!
Detour – Master Blaster
Hana Mašić – Nesreća
Harmonija Disonance – Nevera (Lei, Lei)
Barbara Munjas – Putem Snova
Top of the Pops feat. Mario 5reković – Putovanje
Reserves:
Lana Mandarić Lanchi – Sama
Mirna Škrgati – Odlazi
Voice For You – On The Same Train
Rosanna Kumerle – Talking To Me
The artists will all be hoping to win a ticket to Liverpool and improve on last year's Croatian representative Mia Dimšić who narrowly missed out on a place in the Grand Final with her song Guilty Pleasure.