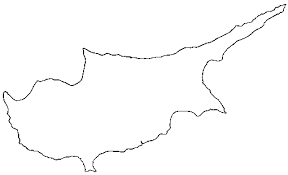 There are still plenty of countries that have never won the big prize at our favourite TV show. Some have come close, but can't quite find that mystery ingredient to push them over the line. Banger or ballad? Male or female vocalist, or group? Camp or sensible? The possibilities are endless.
Our friends in Cyprus have come close recently, so maybe they're the ones to watch in the coming years. A banger with a female vocalist. But in 2015 they went to almost the polar opposite with a song by today's birthday boy Γιάννης Καραγιάννης/John Karayiannis. He sang a ballad, and hopes were high when he made it through to the Grand Final in Vienna. He got scores from 17 countries (out of 20) in his semi-final. So it's odd that only two countries voted for him in the Grand Final, making him finish 22nd out of 27. He did perform straight after the winner that year, so that might have affected his chances (as the song performed after that winner in the semi-final finished dead last). Otherwise, it's fair to ask what went wrong?
John is 27 today.
Χρόνια πολλά, Γιάννης!