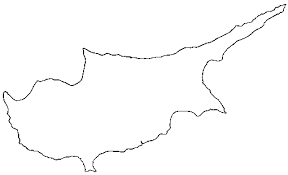 One of these days, we know we'll be off to sunny Cyprus for an edition of our favourite TV show. In 37 contests, they've managed one runner-up spot. But as you'll know from Portugal, Austria and Finland, past performance is no guide to future performance.
Until that day, we can look back at some of Cyprus's songs and think "What if…". Back in 2008, Aphrodite's Isle sent today's birthday girl Ευδοκία Καδή/Evdokia Kadi to Belgrade. That was the first year of two semi-finals so there was always a chance that anyone could qualify from them. After all, ten qualifying out 19 places meant the odds were stacked in your favour, right? Well, nine countries still had to go and watch the Grand Final from the audience, and sadly Cyprus was one of them. She got a maximum from Greece the United Kingdom, and a clutch of points from elsewhere. But with a stage show like Evdokia's maybe more points should have been hers.
Evdokia is 41 today.
Ευτυχισμένα γενέθλια, Ευδοκία!