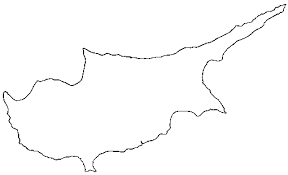 Who wouldn't love to see a win by Cyprus? A contest in the sun, probably on the coast, and a place wanting to publicise their country after a maiden victory.
Cyprus has tried, tried and tried again. A runner-up spot has been their best, but they've also had their fair share of semi-final obscurity. Today's birthday girl Αννέτ Αρτάνη/Annet Artani got the gig in what could be considered Cyprus's best friend, and became the first Cypriot performer not to make it out of a semi-final. I'm sure she's over it now. She wasn't a million kilometres from qualifying and did get a maximum to help her on her way. She also did well from the jury-only votes. It would be four years before Cyprus made the final again, ironically with another performer not born on the island. But from that, it can only be onward and upward, with perhaps a win in 2022.
Annet is 45 today.
Χρόνια πολλά, Αννέτ!