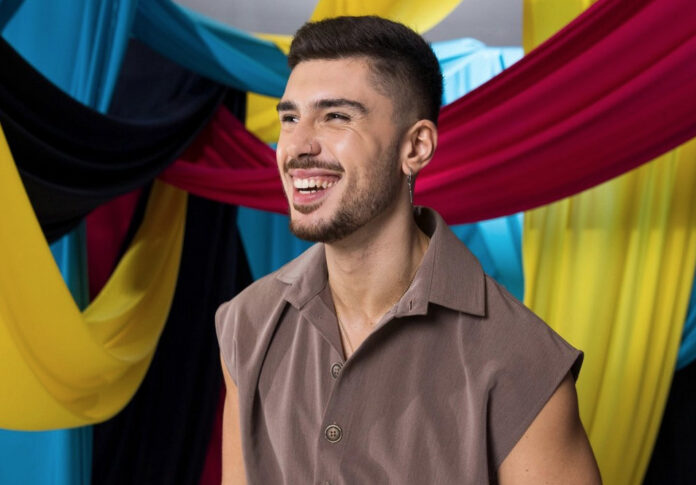 So the Aussie Cypriot has sat down with Timur. He says everything has gone well, and it should all be nailed by the dress rehearsal.
Now that he understands his roots, he will return to Cyprus because of his roots. He likes the villages and Limassol and declares his love for the Isle of Aphrodite. If he could visit one country, he would pick Italy as he loves Italian food.
When asked what songs he likes from Eurovision – He sings Molditva and My Number One. He's also a Liverpool supporter, so he is happy he is in Liverpool. He mentions that he was in The Sound of Music, the defining moment of his young career, and he sings it not like Julie Andrews.
Andrew found fame for singing cover versions. He mentions Dusk Till Dawn, which he sang on YouTube, which he loves. Andrew's inspiration, Hans Zimmer (clearly the Going for Gold mix), The Weekend, George Michael – all the usual stuff. A little-known fact about Cypriot culture? – You are never going to go home with an empty stomach! (I can attest that this is true).
The build-up has been an incredible journey, and it is a massive platform, and he is happy to be in Liverpool. Best Cypriot entry? – He mentions Fuego (of course)!