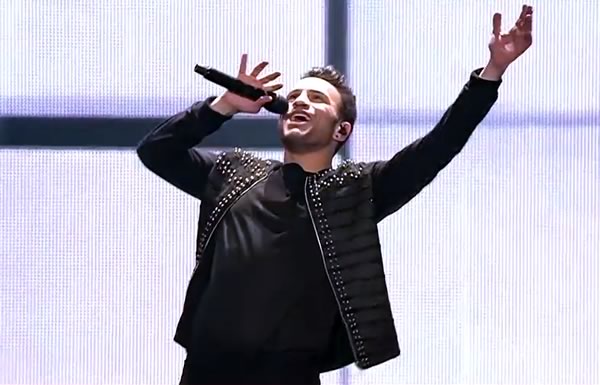 We're having some sound issues in the press centre again – as we were the last time Cyprus rehearsed. The conspirators amongst you might think it intentional.
'Gravity' owes too much to the effects at the expense of the song, if we are being honest – and given its previously noted nods to last year's Russian entry, it certainly looks the part.
It just seems to lack the attack or bite to make voters connect with it. It's cold … Very cold.
Cyprus will probably qualify, but I can't see it doing much business on Saturday.
Video courtesy of esckaz:
And from the official feed …