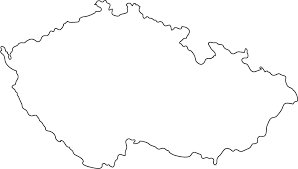 Our friends in the Czech Republic have had an interesting time in our favourite TV show. As we know, the semi-finals are bloodbaths, and getting out of them can be tricky.
In their first three attempts, the Czechs accrued 10 points. And it was only at the fifth attempt that they made a Grand Final. That lucky performer who made the Grand Final was today's birthday girl Gabriela Gunčíková. Her normal genre is something a little rock-like, so performing a ballad was maybe something she wasn't used to. Nevertheless, she comfortably made the final, mainly thanks to the juries. Onto the final and it was a slightly different story. The juries went for her song again, but the televoters weren't so keen. So maybe it proves that while the semi-finals can be cut-throat, the Grand Final isn't exactly a walk in the park either.
Gabriela is 28 today.
Všechno nejlepší k narozeninám, Gabrielo!