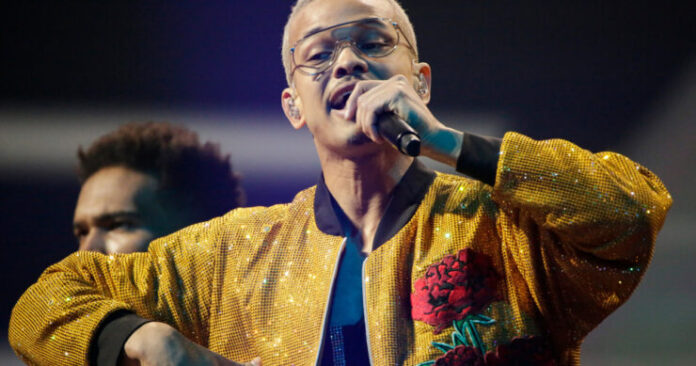 The first run through of these rehearsals is recorded, just in case anything befalls the artists but, if that was as good as it gets, Benny is in trouble.
If Tuesday's rehearsal was all about blocking it out and making sure he knew where his marks were, then Thursday's shorter rehearsal should have been about going for it and making sure it looked right.  Benny sounded weak, almost as though there was some sort of problem either vocally or in-ear wise with the backing track – either that or he's still holding back in which case "Let it go!"  Yes, he's doing all the bouncy things that Monty loves – but it's supposed to be natural and fresh.  The only natural thing I saw Benny do was laugh at the backing singer when he tells her he's been inside for too long, and even that's planned.
There is no sparkle here, apart from Benny's jacket, and there should be. It should be engaging with Benny literally asking for someone to let him have it (Hold me back!) but it almost seems as though it is a chore rather than a desire.  I'm worried about this now and I shouldn't be.