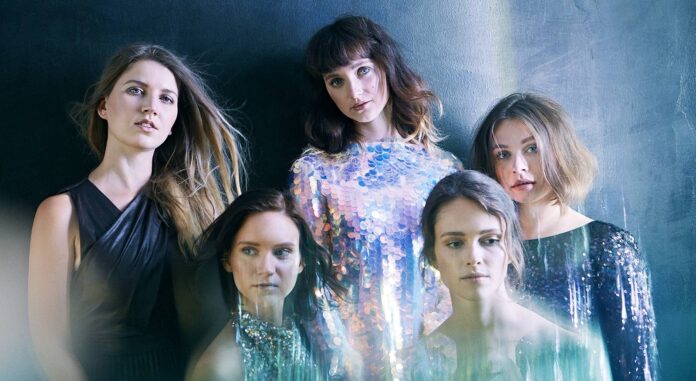 Yet more delay to the schedule. I should be used to it after 18 years, but it still frustrates me!
The usual questions are being asked now after fourteen press conferences.
No, they have not seen much of Liverpool. Yes, they want to see some more. The song has elements of folklore in it, and it shows. The girls are friends with Mimicat and Paloma Blanca, Joker Out and Voyager – you should check out their cover of Vesna's song on Youtube.
Do the band have any pets? (Yes, we are running out of questions) –  two of the band have puppies, and there is one day between their birthdays – awww. One of the band doesn't have a pet – they have a daughter – nicely sidestepped!
The Desert Island Discs question – yet again – They would take a Fuseball table, Joker out, and San Marino. They want to take their revenge on them… I fear a story could be brewing here.
I duck out of this early – I must give Finland my full attention!