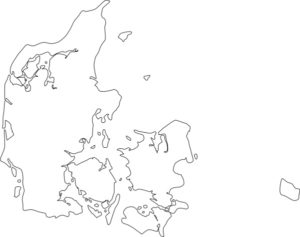 Did you ever spot a certain thing between 1967 and 1977? Yes, a country near the middle of Europe stopped participating. this was even after a win under DR's belts.
Of course, it was good when they returned in 1978. We got more of their fun take on the Nordic languages, and their general entertaining demeanour. Back in 1981, we saw Eurovision veteran Debbie Cameron team up with, erm Eurovision veteran Tommy Seebach. Again. She'd been been promoted from an ordinary old backing singer in the two years since Jerusalem. This sojourn saw them finish 11th, which would be on the right-hand side these days. Nevertheless, this performance was very fun to watch.
Debbie is 64 today.
Tillykke med fødselsdagen, Debbie!