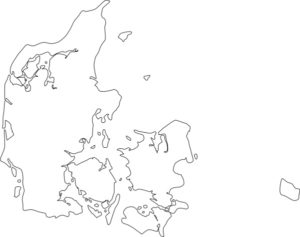 Are you always able to pick a winner when you first hear it? Or does it baffle you completely when [insert country here] wins? Obviously, if you could pick a winner, every year, you'd be as rich as Crœsus.
When today's birthday girl Emmelie de Forest took part in the Euroision circus in 2013, she only had to make the short hop to Copenhagen Minor Malmö. After a Nordic win in 2012, and a contest practically at home, she must have thought she was in with a chance, even if her song did have enough words for a song much much longer. Anyway, she'd already made easy work of Dansk Melodi Grand Prix, and did a similar job in her Tuesday night semi-final. So onto the Saturday. Young Emmelie received points from every country bar one (think ancient serene republic) indicating widespread appeal. After all, it's one thing when you score points from culturally-similar countries, but a whole new thing when everyone likes you. Maybe they all knew it was a winner from the start.
Emmelie is 28 today.
Tillykke med fødselsdagen, Emmelie!