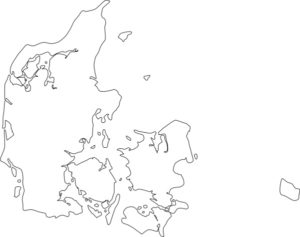 Are you happy with the free language rule? Are you glad that most songs are now in English? Or do you miss listening to those obscure tongues that make some countries so proud?
On another subject entirely, we're going Danish today. And no, Danish is nothing like talking with a mouthful of hot potatoes. Honest. And you'll have living proof of that if you watch the song by today's birthday girl Lonnie Devantier-Kjer. You'll spot her as she's in orange and doesn't seem to draw breath as she sings. Maybe those Danes are able to breathe through their ears. Well, she didn't do that badly, but her performance marked an end to a purple patch of top 10 finishes.
Lonnie is 49 today.
Tillykke med fødselsdagen, Lonnie!