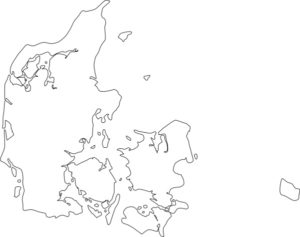 Today we have a real treat for you. I know there's a real fan of today's song amongst the illustrious team of writers. I don't want to get you too excited, but you probably will be.
Our friends in Denmark had an indifferent time after their win and hosting at the start of the millennium. They had a collection of results ranging from the mediocre to the disappointing, some of it undeserved. Today's birthday girl Sidsel ben Sammene (now known as Sémmane) was already in the 2006 final, but found points hard to come by. In fact, they all came from the northern end if Europe. What was the rest of the continent thinking, ignoring this harmless piece of fun?
Sidsel is 33 today.
Tillykke med fødselsdagen, Sidsel!