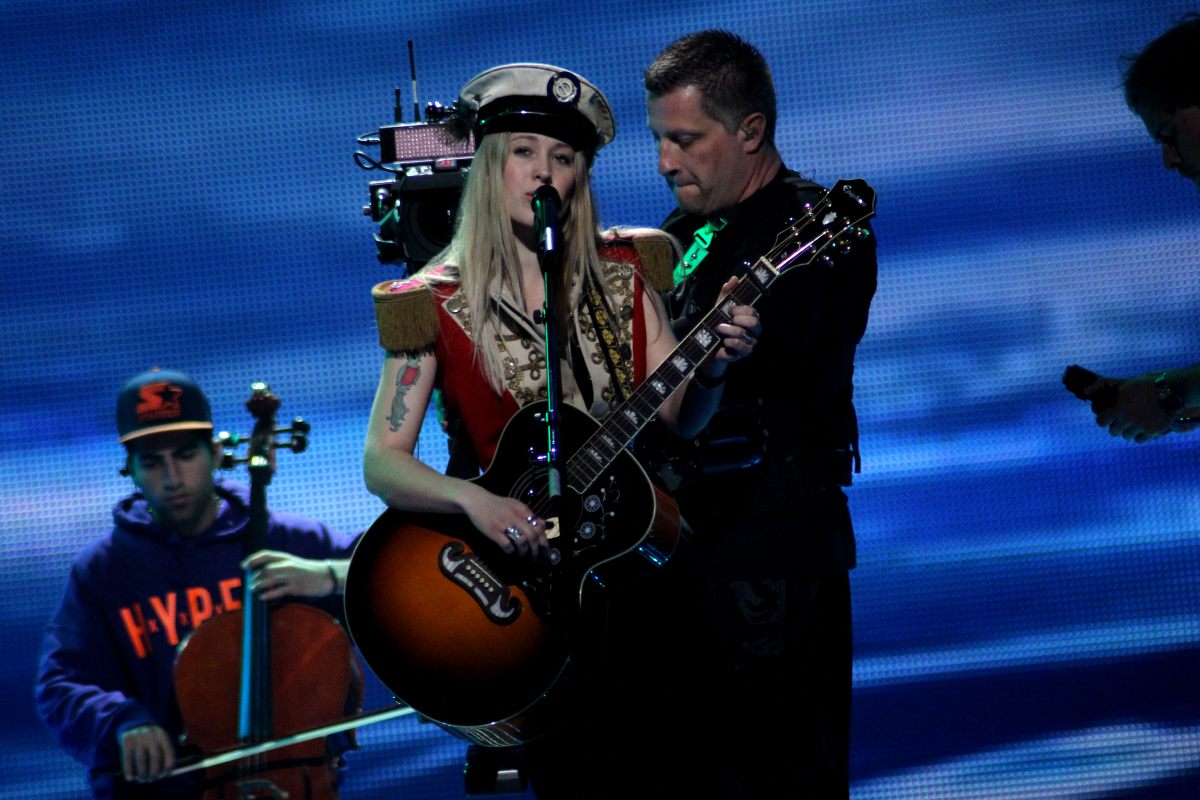 Things have suddenly gone a little slack here.  Someone has sent our esteemed Mr Phil some pictures of the food available in the press centre that never sleeps.  We're REALLY behind schedule so it might be Thursday before today's rehearsals officially finish.  Russia is on next.
You may have seen some of the rehearsal footage by now, so I won't bore you with the minutiae.  But I think Ivi Adamou's sacrificial altar deserves an honourable mention.  I hope there's no one around with a big knife, or I'd start to get worried if I were Ivi.
Denmark's song (pictured) is very Danish.  Safest of the safe countries has excelled itself in safeness.  It will qualify for the final.  It might even challenge as a winner.  But it's safe in an unremarkable way.
There's rumour that a cafeteria currently open to the crew will soon be open to us fans, erm, journalists.  For the princely sum of 15 Manat we can apparently eat all we like.  I'll keep you posted maybe even with photos.
Spot ya!
R x