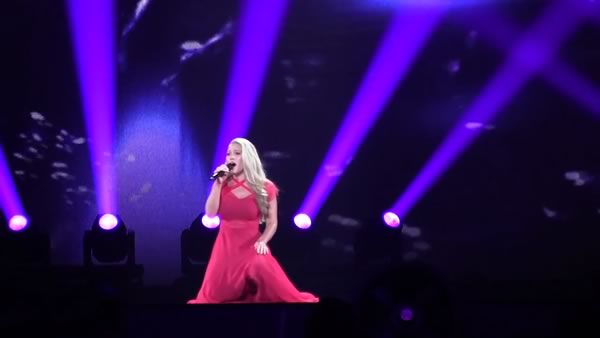 If you take my position that the Netherlands is old-fashioned nonsense, then Denmark is typical of the song that the Danes always send to Eurovision.
It is nothing other than what I call shufflepop presented in a package that only the Danes can create, because they have been doing this for years. You can almost see broadcaster DR looking at the 'Big Book of Danish Staging' and ticking off every single element.
Being the 'Voice of Denmark' got Anja the gig, but I wonder if turd polishing is on her CV, because, DR, this song feels laboured and it doesn't grab me and give vuewers any reason to vote for it.
Anja has no connection with the camera (except the one in front of her) and it all feels … insipid.
At best it's a filler album track.
Video courtesy of esckaz