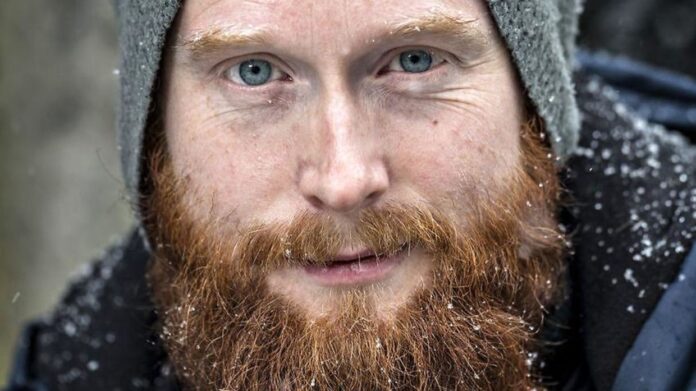 So, after a billion years of me moaning that the Danes have entered the same song, but only sung by someone different (for which' read "boringly similar"), the Danish public finally consigned shuffle pop to the bin of history – at least until next February – by overwhelmingly choosing Rasmussen and their song "Higher Ground" to represent them in Lisbon.
So who the hell is he?
Rasmussen, real name Jonas Flodager Rasmussen is, according to his bio, a teacher at the School of Performing Arts at Viborg Cultural School (why is he not singing "Fame"?) as well as Aarhus Theatre Learning.
Professionally, he is the lead singer in a band with the snappy name of "Hair Metal Heröes" who specialise in… wait for this… 1980's cover versions of classic ABBA and Elton John songs. He's also got a musical theatre background, naturally, after being in Les Mis and other things.
I now have visions of him in the Euroclub with me being his Kiki Dee and him serenading the crowd with "Don't go breaking my heart" – let joy be unconfined (except by people that have heard my singing!!)