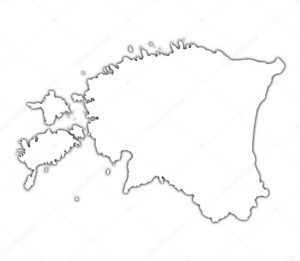 That thing when your country wins, meaning you have to host next year. If you're that winning broadcaster, it must be a year-long headache. Venue, date, theme, hosts – they all must be a nightmare.
On top of all that, you still need to pick a representative to come up with a good performance. In 2002, we were in sunny Tallinn. So what did the Estonians do? They pick today's birthday girl Sahlene (née Anna Cecilia Sahlin), a Swede. A noteworthy choice, bearing in mind how musical the Estonians are. No matter, she ran onto the stage at the Suurhall on that warm May evening and finished third (equal). It was a rapturous reception from her adopted country, and a masterstroke by ETV as it pretty much guaranteed them a maximum from her homeland. If you want a home entry performed to within an inch of its life, then look no further than Sahlene.
Sahlene is 45 today.
Grattis på födelsedagen/Palju õnne sünnipäevaks, Sahlene!