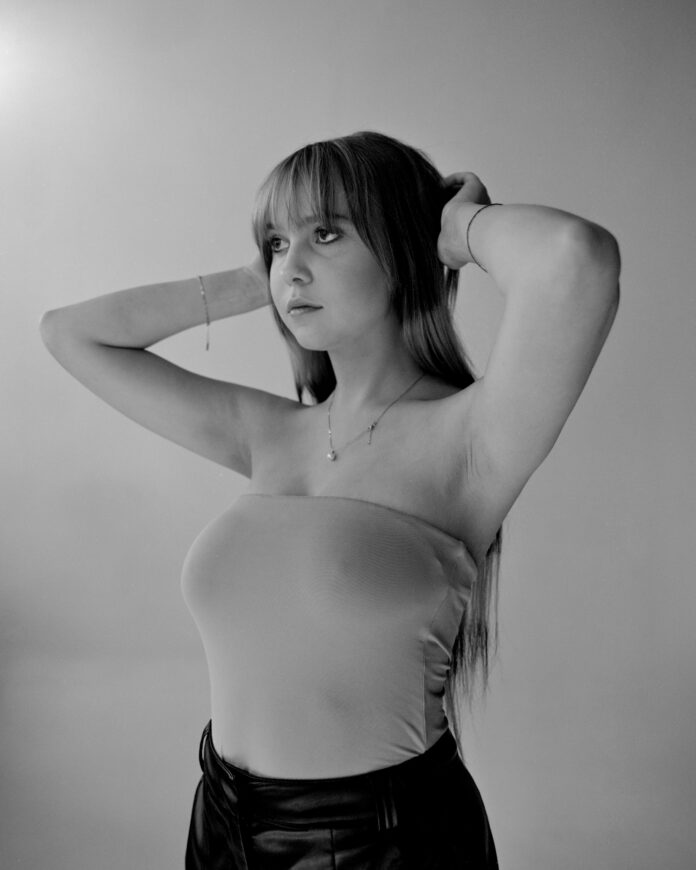 Bridges by Alika.
We've been lacking a female power ballad so far, but here's one to blow your socks off. Alika's from the far reaches of Estonia, almost on the Russian border, and is just 20 years old. She was the landslide winner of Estonia's Eesti Otsib Superstaari talent show in 2021, a competition which has produced several former Eurovision entrants including Birgit Õigemeel, Ott Lepland, Jüri Pootsmann and Elina Born. Her sister's a pro-dancer who has already notched up a win on the Irish version of Dancing With The Stars so the family is used to TV competitions.
The song is a building and dramatic piano ballad with lush strings orchestration. The national final performance had Alika at a piano that played itself, before she sat at it and had a go for a line or two. Maybe she'd not learned the notes for the rest? Regardless, the shot of the piano keys working on their own is very effective and adds to the dramatic mood of the song.
Lyrically the bridges of the title are the figurative bridges one needs to build to restore relationships and regain trust. Alika owns up to the lies she's told herself and others, and the song sets out to construct pathways back to healthier places.
The whole effect is lovely. It feels like this will be quite the mood in the arena, though at present it seems to be flying under the radar. This could be quite the dark horse.
My marks: 8 points