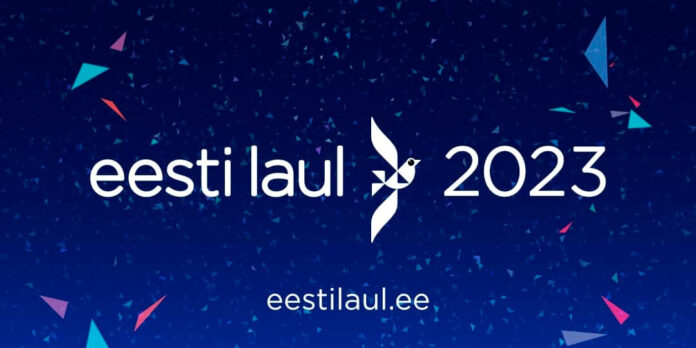 Mere moments ago ETV have finished the first semi final of Eesti Laul 2023.  It's up to its usual standard you will be pleased to hear with some cracking songs that you can find at your usual streaming sites!
They are celebrating 30 (!) years since their first entry and Jannika was there and sung but no one dared tell them it didn't actually count! – And besides, Silvi Vrait is very not alive!
In the table below the 4 songs tagged "J" are the jury qualifiers and the "T" qualifier is the lone televote qualifier.
| Song | Performer(s) | |
| --- | --- | --- |
| House of Glass | Janek | T |
| Pretty Girl | Ellip | |
| Valik | Kaw | |
| Unicorn Vibes | Merlyn | |
| Üks samm korraga | Mia | |
| Tokimeki | Neon Letters and Maiko | |
| Venom | OLLIE | J |
| Why Do You Love Me | Andreas Poom | J |
| Monsters | Bedwetters | J |
| You Need to Move On | Anett x Fredi | J |