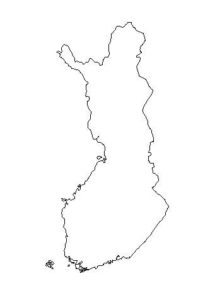 It's always fun when a big name gets through to represent their country in our favourite TV show. They've conquered the proper music scene, but this is a chance for legend status.
Of course, it's a high-risk strategy for that big name. It could all go horribly wrong. It's possible that it did for a certain Toni-Ville 'Darude' Virtanen. He got in the help of his mate, and today's birthday boy, Sebastian Rejman. Darude span some tunes and Seb sang them in his own inimitable stylee. In that semi-final in Tel Aviv last May, they did their stuff and didn't quite get the result they hoped. They got a maximum from the Estonian televoters, but other votes were hard to come by. Still, if you were in Tel Aviv the Euroclub one evening, you would have seen Darude performing Sandstorm. That was worth the entry fee alone.
Sebastian is 44 today.
Hyvää syntymäpäivää, Sebastian!