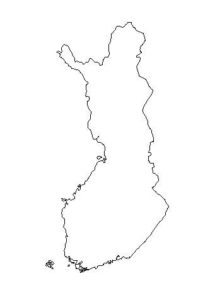 It's opening song time again. And not just any old opening song. Oh no. This was has a special place in Eurovision history. It was the first song in the first semi-final in the host country.
Yes, there have been previous semi-finals of sorts (remember 1993?), but today's birthday boy Jari Veikko Sillanpää had to kick proceedings off in 2004 on a Wednesday night in İstanbul. It meant he was first to the Green Room's free bar, and his take on the favourite Finnish dance, sort of a Striiktli Kümme Däntsingi if you will, was something that he was obviously proud of. His scattering of points wasn't quite enough to get him through the Grand Final. But he's in good company, as only a small number of acts who kicked off a [first] semi final have ever made it to a Grand Final.
Jari is 57 today.
Hyvää syntymäpäivää, Jari!