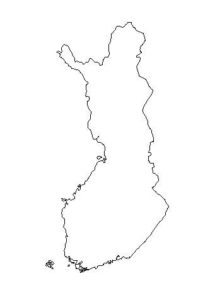 Those Finns have been unlucky over the years. Yes, they've had one win, but very few other finishes in the top 10. How many songs that maybe should have done better, ended up a long way down?
Back in 1977, Finland sent a native of Swedish extraction. No matter, she's fluent in Finnish and sings about the north of her country. She finishes 10th. Now, 10th these days would be excellent. But in a field of 18 that would be the right-hand side of the scoreboard in today's parlance. Her song would have scored far more with a televote or even just a 21st century audience. And her vocal range was beyond compare. She did get a maximum – the first maximum. Points elsewhere were unfortunately difficult to come by. Nevertheless, her song is far more memorable than many others that beat her.
Monica is 76 today.
Hyvää syntymäpäivää/Grattis på födelsedagen, Monica!