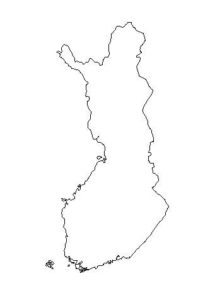 If you were fortunate enough to be a Eurovision performer, would you want to do it in your home country. If you were a participant in 2019, the chances are you were from somewhere colder than Tel Aviv. So going there meant a great break in the sun, however well or badly you did.
But what if you the home entrant in a more Nordic competition? No suntan for you – it's probably raining. That fate befell today's birthday girl Hanna Helena Pakarinen. Her compatriots Lordi had won in Athens, but she got the home gig. It meant she made a short journey from her home in Lappeenranta, but she wasn't paying for it anyway. On the other hand, she had a handy home audience to give her a big cheer and watch her come, erm, 17th. What did she care – there was not lottery of a semi-final to get through, so she could point and laugh at the non-qualifiers. And she still got two maxima. Whether or not this song is your cup or tea, just look at the audience reaction.
Hanna is 39 today.
Hyvää syntymäpäivää, Hanna!