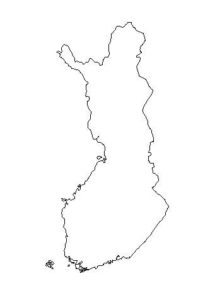 What's this you ask? We had 1966 yesterday, so why 1966 again today? Well, why ever not. We get swamped with songs from the last decade, but it's good to revisit where the past times.
In Luxembourg in 1966, we had a small contest (by today's standards) that was in a building now occupied by Luxembourg's Health Ministry. Back then, the set consisted of a pleasant mobile behind the singers. Today's birthday girl Ann-Christine Nyström was a native Swedish speaker, but sang in Finnish. Her song was written by a certain Ossi Runne. He conducted too, and once he'd got on that rostrum, he was on it almost continually until 1989. That makes this song rather special.
Ann-Christine is 75 today.
Hyvää syntymäpäivää/Grattis på födelsedagen, Ann-Christine!