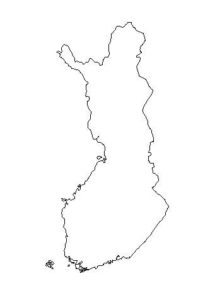 Do you think it's true that some languages sound easier on the ear than others? French songs did well in the early days, before English came along. Other languages, however, never really seemed to hit the mark.
Today's birthday girl Kristina Hautala (Swedish by birth) was of Finnish stock, and did her stuff for her country in London in 1968. In those days, there was no free language rule, so she sang her jaunty little song in Finnish. She also took advantage of being in the first contest to be viewed in colour by wearing a nice bright dress. It didn't pay off. It was by no means the worst song of 1968, so perhaps it was the Finnish tongue that went against her. Thankfully we live in more enlightened times now, and a decent song in a minority language would still shine through. Never mind, Kristina, your outfit definitely turned heads.
Kristina is 73 today.
Hyvää syntymäpäivää, Kristina!