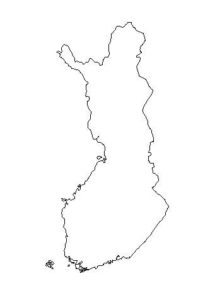 Do you remember when countries had to sing in languages of their own country? None of this mixing it up or singing purely in English. It meant singers had to be creative if they were getting a message across.
It was even ore important if you had a minority language – like Finnish. Today's birthday boy Pave Maijanen chose a song that had a title that didn't not betray its Finnish roots. He even threw in some casual references to famous singers. Can you name them? Anyway, in the biggest contest that had ever taken place at the time, Pave finished strongest. That is, he was holding up the other 22 acts above him. It was only two years later that another song finished 23rd, coincidentally with the same score. As for Finland, they went safer in 1993.
Pave is 70 today.
Hyvää syntymäpäivää, Pave!