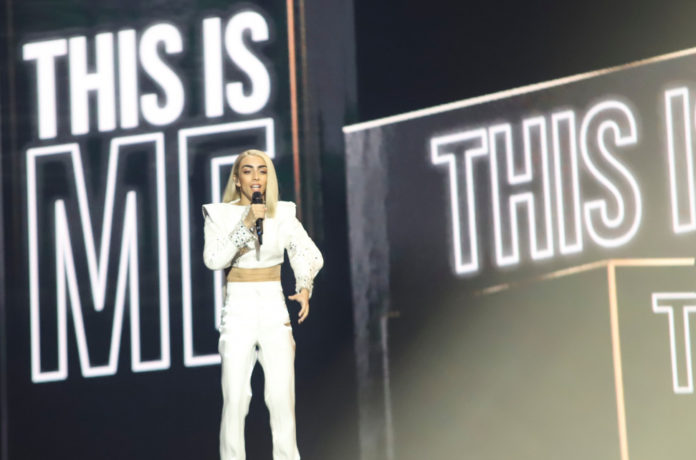 I think I need to split this song and its staging into constituent parts.
Firstly, as a song, I love 'Roi'. It's complex and deep – enough for me to go "oooh" when Bilal sings. Today, he hit all the right notes – even if to my ear, his voice sounded a bit weak in parts (I guess he could be holding back, but I'm not entirely sure there's more in the bank). He wore white, in complete contrast to the dark background, and this looked stunning.
The message, though, seemed to be rammed down my throat at every opportunity. If the son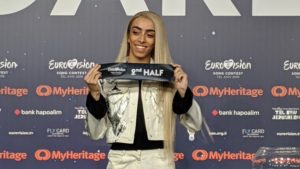 g was set to do as well as everyone suggests, would there be any need for additional storytelling? There was none at the French National Final and it was still a strong song. A song should be sold on content and not on a message, in my opinion, and it all felt contrived and a little cold.
I'm certainly not denying it's a contender.
France will perform in the second half of the Grand Final.
Great to see this empowering attitude from
France
's Eurovision dancer, using her craft to help her with a medical condition, and to rise above the online hatred she's experiencing. Good move et bonne chance .
Monty Moncrieff MBE
Image Credits: Thomas Hanses, EBU.