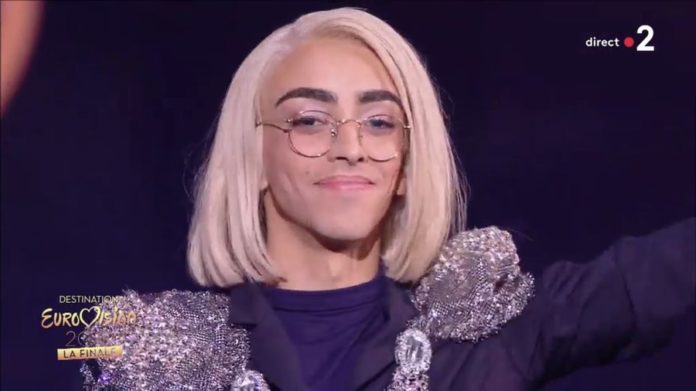 Bilal might be non-binary, but when it comes to voting for songs the only choice people have in the real world is binary. They either will, or they won't.
My televoter head is screaming at me. It's telling me that the French and English mix is very odd, changing halfway through verses and musical phrases, but it's also telling me that Bilal has a mighty voice, and those English words give the casual non-French speaker an idea about the song (It's all about me and my choices so don't stop me).
I'm a very confused person when this song pops up. Yes, it is messy. Yes I have a feeling I know how this is going to be performed (with a side order of "yassss Queen"… I will never say that again), but that doesn't bother me.
What does bother me is whether or not 'Roi' is strong enough to have appeal across the board. I'm not sure that it does.
Phil's Score – 7 points
Image Credits: FranceTV.