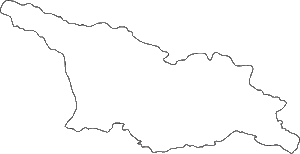 Do you ever spot when countries appear to put in songs they like, rather than ones they think can win our favourite TV show? You have to admire them for staying true to themselves.
In Tel Aviv, Georgia sent today's birthday boy ოთო ნემსაძე/Oto Nemsadze to sing a song that could only have been Georgian. His song wasn't written by a jobbing group of lyricists from S*****, oh dear me no. It was a good honest Georgian in-house production. But სულ წინ იარე/Sul tsin iare was clearly a marmite type of song (other yeast-based extracts are available) as for some he gave us goosebumps, yet others didn't quite see it that way. The televoters liked his song more than the jurors. He did get a couple of sets of 10 points, so fair play to Oto. We met him and he was a delight. But if you never had, would he have scared you?
Oto is 33 today.
გილოცავ დაბადების დღეს, ოთო!