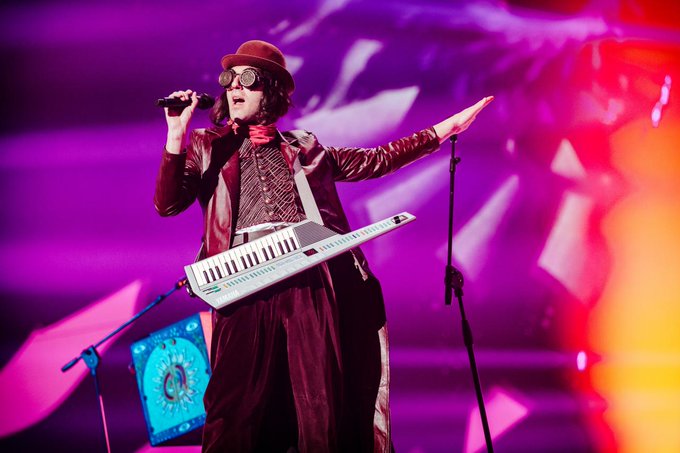 I liked this song from the get-go, even if it is a tad repetitive, and a touch one-note. Today, though, the performance exposed all of the weaknesses and none of its strengths.
The opening section does indeed (as Mr Phil noted) seem so much longer. It's also far more sparse than in the studio take. the initial backing vocals come across as tinny. It's only after the mid-point that this settles down into a driving slab of recycled Britpop.
Bright and choppy
The lighting is bright and choppy. I wonder if the group simply decided to take what was to appear behind them and project it instead onto the stage and ask for a whole bunch of overhead shots to include their work.
There's a clever trick with a music box, showing the band playing within. I'm sure if quizzed, there would be someone in the delegation willing to sound off about art imitating life and how everything in life is a circus and we'll all trapped inside a box to some extent. Or other such bollocks.
The all-embracing effect is busy, busy, busy, and it only serves to accentuate just how slight the actual song is. Should the guys slither through, it'll be at the lower end of the ten. If the aim was to have me explore the Circus Mircus back catalogue, job done. If it's to get me to vote for this song, job not so done.