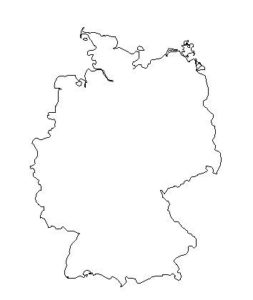 Yeah, it's a dark day in our world. But life goes on. Things will be back to normal next year, with no virus to spoil our fun.
As we know, six countries per year make it straight through to the Grand Final. Those six have mixed fortunes, with someone doing consistently well, and some less so. This takes us to 2016 when our friends in Germany didn't do that well in the Saturday night show. Today's birthday girl Jamie-Lee Kriewitz was the unfortunate singer that joined an elite band of performers that have finished 26th in a Grand Final. She scored 11 points, one from a jury and 10 from two sets of televotes. Such is life.
Jamie-Lee is 22 today.
Frohe Geburtstag, Jamie-Lee!