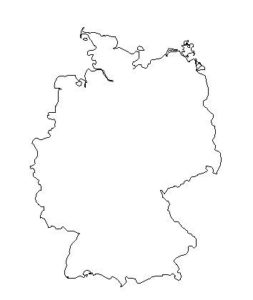 Our friends in Germany haven't had the most consistent of times of late. Yes, they've had one win in this Century, but also a few results that were not quite as good.
As you'll know, we've had two contests in Kyiv, and that city hasn't proved a happy hunting ground for the Germans. Today's birthday girl Gracia Arabella Baur went there with high hopes, and a very hipster band backing her. All of her points came from countries using a 100% jury vote. Yes, all four points, meaning a 24th place. A little harsh that no other countries had her in their top 10. However, fast forward to the second Kyiv contest in 2017, and the German entrant finished 25th. So in that respect, Gracia had a success.
Gracia is 39 today.
Frohe Geburtstag, Gracia!