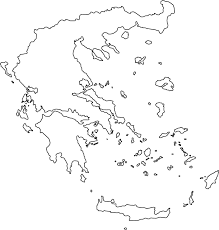 Our friends in Greece have an interesting relationship with our favourite TV show. Participants since 1974, they've had their ups and downs. The ups have mainly been in the 21st Century, but it's not always been the case.
The win in Kyiv was obviously the high point. And there have been more close calls. But maybe Europe is going off Greece, through no fault of their own. In 2018, we saw Γιάννα Τερζή/Gianna Terzi with her very Greek sounding song. She tried, and definitely looked the part, but didn't quite have enough points to make it out of her semi-final. Most of her points came from the televoters, being in the top two for three countries. Was she robbed of a place in the Grand Final? You be the judge.
Gianna is 40 today.
Χρόνια πολλά, Γιάννα!