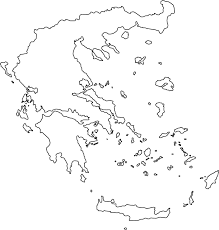 All countries can have their day. And as others have said, anyone can win our favourite TV show. Austria or Portugal are two cases in point, where an indifferent track record has been interrupted by a win.
These days, Greece has been doing rather well, but it wasn't always the case. Back in the 1980s, they were having a dismal time. So much so, they sat out a few contests. One of those appearances was in 1983, when birthday girl Χρυσαυγή 'Κρίστη' Στασινοπούλου/Chrisavgi 'Christie' Stassinopoulou did her stuff. She might have done better if it wasn't for a certain saxophonist who really wanted to big up his part. He should really have bigged up his reed. Although, she did get two maxima. And eight other points.
Christie is 66 today.
Χρόνια πολλά, Κρίστη!