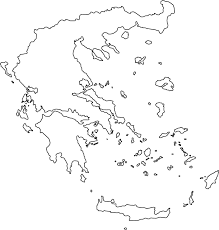 Do you remember when our friends in Greece were struggling to get any success in our favourite TV show? Those times have changed, and Greece can mix it with the best of them now.
In the 1990s, there was a brief time when they made the top 10. Today's birthday girl, the lovely Κατερίνα 'Καίτη' Γαρμπή/Katerina 'Katy' Garbi, went to the west of Europe, donned something slightly provocative, and finished ninth in what was the biggest contest ever at the time. Her song gave us a bit of south-east European upbeatedness, which was welcome in such a noteworthy contest. Her points came from all over Europe, so there was definitely scope for more of the same. Sadly, Greece's fortunes took a bit of a dive until 2001, and we all know what happened after that.
Katy is 59 today.
Χρόνια πολλά, Καίτη!