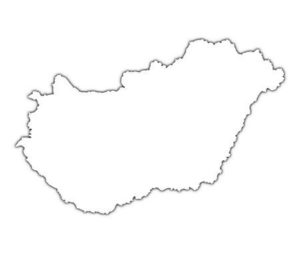 What was it that drew you into Eurovision? The costumes? The glorious melodies? For us, it was the languages. Where else could you have heard someone using Hebrew, Portuguese or Finnish to get a message across?
Of course, many use English to sing, so it's refreshing when someone sticks to their native song. But before 1999, there wasn't the choice, and one of those languages he heard was Hungarian/Magyar. to the uninitiated it's a complex one with all manner of things going on. Today's birthday boy Charlie (né Károly Horváth) sang for Hungary in 1998. He was there amongst a host of other tongues at that last (to date) of no-free-language-rule shows, although we've heard Magyar since. But what went wrong? Four points off three countries? Was the world not quite ready for the might of Magyar?
Charlie is 72 today.
Boldog születésnapot, Charlie!